Home » Careers Page » Health and Safety Advisor
Health and Safety Advisor
| | |
| --- | --- |
| Position Type: | Permanent |
| Location: | South Kirkby & Sherburn-in-Elmet |
| Hours: | 40 hours per week |
| Salary: | Depending based on experience |
Job Specification
We are looking for a 'Health and Safety Advisor' to Join our team. This is a standalone role where you will be responsible for providing Health & Safety support and advice to the business. You will ensure that the Company adheres to all current and forthcoming Health and Safety legislation and promote a culture on site that treats Health and Safety matters as the highest of priorities.
Key Accountabilities:
Ensuring that effective risk assessment processes are in place for all the site's activities, including general risk assessments, COSHH, Manual Handling, Noise, DSE, and other statutory requirements.
Maintaining effective systems for reporting and responding to accidents, dangerous occurrences, near misses and ensuring implementation of effective corrective action.
Arranging inspection and testing of various facilities and Manufacturing equipment, e.g. spray line, lifting equipment and various Manufacturing machinery in accordance with insurance and statutory requirement.
Implementing and testing arrangements for emergency response and fire systems.
Providing recommendations on how to improve Health and Safety practice.
Maintaining relevant KPIs and information on Health and Safety matters, including progress on improvement plans, safety incidents and trends, and updates of relevant legislation.
Providing appropriate training and communication to ensure that all managers and workers, including new starters, are aware of their Health and Safety responsibilities and are competent to undertake them.
Liaising with internal management and external bodies, e.g. Directors, Production Managers, HSE, Insurance Assessors, Fire Authorities, as required to support the effective management of HSE at the site.
Maintaining appropriate documentation and records to demonstrate compliance with the site's Health and Safety system and all statutory requirements.
What you'll need to succeed:
To be successful in this role is essential that you hold a NEBOSH Certificate or equivalent with a Diplomas level qualification being highly desirable.
You must have a proven background successfully generating, monitoring, and achieving safety KPI's within a manufacturing environment.
You will be an excellent communicator with great influencing skills able to build exceptional working relationships across all levels, confident in challenging behaviour as well as leading training.
What you need to do now:
This is a fantastic opportunity to take on a challenging and rewarding role with a great business. If you're interested in this role, apply below.

Apply for this position
Please send your CV and covering letter to careers@diy-kitchens.com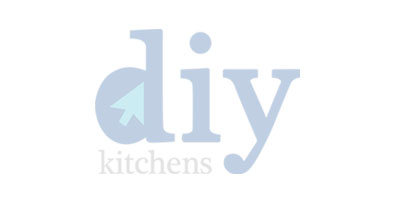 How To Find Us