Specifications
Door specification
Finish: Grained Timber *
Material: Solid European Oak Frame With Veneered Centre Panel
Thickness: 20mm
* Please note that newly painted Innova doors have a sheen that is 20% above their natural levels. This sheen reduces to it's natural matt finish over time.
---
Unit specification
18mm rigid kitchen, glue & dowel construction, colour co-ordinated both inside & out, 720mm high (+150mm Legs) as standard.
Hardwearing colour co-ordinated 2mm thick durable ABS edging.
18mm adjustable shelf.
Solid, colour co-ordinated 8mm backs, with a 42mm service void behind.
Blum Clip Top Metal 110 degree door hinges with 3-way adjustment and soft close additionally available.
Fully adjustable 150mm legs for fitting on uneven floors.
Blum Tandembox A Design, twin walled metal sided drawer system with 16mm solid base and metal back incorporating full extension runners with integrated soft close dampers.
18mm MFC Blanking Panel, 500mm wide on all corner base units.
Concealed wall hanging brackets with 3-way adjustment on all wall units. Each pair of brackets can carry 70kgs and conforms to DIN68840. Supplied with wall hanging plates.
Blum 450mm & 500mm tandem on drawer packs.
Cornice/pelmet profile for Harewood Oak
Cornice/pelmet is available to buy in: Door Material.
Recommended material for plinth(s): Door Material.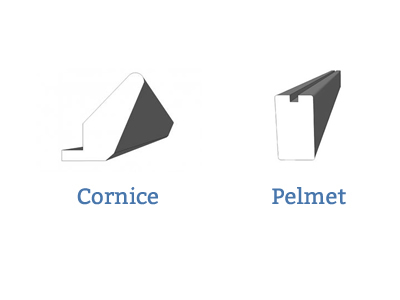 Customer reviews - Harewood Oak
I enclose pictures of our finished kitchen supplied by you earlier this year. As we have made some major alterations to our house it has taken a lot longer than expected to take the pictures. We are delighted with the end results. Please feel free to use any photo you wish for your website.
Further to you email last week asking for pictures, I have attached three above. It looks much better in real life and we are very pleased with it.
We found your web site when searching the internet and liked the online ordering system.
The kitchen is well constructed very accurately made with no oversized or undersized units.

The door construction was very good quality and the soft close mechanisms worked a treat. The in-frame design required very little final adjustment.

We chose Corian work tops from CJEM in Fishponds Bristol. The variations and range of units was considerable and enabled us to design our perfect kitchen. We could not achieve this with the other high street kitchen suppliers, particularly the internal curved door units.

From knocking down a dividing wall and installing a new oak beam we have doubled the size of our kitchen and made it more practicable. The underfloor heating radiates a very comfortable even heat. It has taken a lot of thought, hard work and time, but now we have a great kitchen.

It all started from a detailed scale drawing and many views of the DIY Kitchen web site to select the correct units. I paid a visit to the factory before placing the order which was worth while. People may think that just because it's called DIY kitchens that you are getting a cheap substandard kitchen. This is far from the case and you are getting a VERY high quality kitchen, which if you are bold enough will save you tons of money. Our initial design drawings as in the photo.
After looking at a Second Nature Kitchen in a local showroom I went on line and discovered DIY Kitchens.com. I was really pleased to see that I could afford the kitchen that I wanted, if it came directly from you. We travelled to Yorkshire to visit your showroom which was really useful, so much to see. We had intended to buy a painted kitchen but fell in love with Harewood Oak. If you travel to Yorkshire try and avoid a Saturday as it is very busy. The staff were very helpful both in the showroom and later over the phone. With their help we were able to customise our kitchen.

We had to delay delivery twice but this was not a problem. Upon delivery we had a couple of damaged /incorrect items and I also returned two panels that I had bought in error. All were replaced/refunded.

We are really pleased with the quality and build of our kitchen and it was amazing value for money. I love the radius feature ends, the 300mm deep cupboards on the island and the large drawers. We were able to fit it all ourselves. We bought the granite locally as we could not find what we wanted in Yorkshire.

We bought enough units to do our kitchen, utility room and to build a cupboard over the boiler in the cloakroom. This included doors and a side panel to build an extra deep laundry cupboard for the utility room. This has allowed me to stack the washing machine and tumble drier and still have room on top for the laundry basket and the ironing board at the side (sorry I could not get a good picture of this).

We love the finished kitchen and will return to DIY Kitchens.com to buy cupboards for other parts of our house.
We would like to say That we got Real Solid Oak, for near the price of Chipwood, having shopped around and having received quotes from the main three high street suppliers, we were able to get a classy, in frame Solid Harewood Oak kitchen for a far better price than we were quoted at the other main retailers,

When friends call round and see our new kitchen, the first thing they say is WOW, where did you get your kitchen from?

We have no hesitation at all in recommending DIY Kitchens, they have probably the largest range of styles and unit types in the country.

Donít be put of by ordering yourself, just do a couple of practice dry run orders on the website, and off you go, any problems just call the friendly, knowledgeable team, who make life easy.

Good Luck Patrick and Linda