Specifications
Door specification
Finish: Painted Timber *
Material: Solid Timber Frame With Veneered Centre Panel
Thickness: 20mm
* Please note that newly painted Innova doors have a sheen that is 20% above their natural levels. This sheen reduces to it's natural matt finish over time.
---
Unit specification
18mm rigid kitchen, glue & dowel construction, colour co-ordinated both inside & out, 720mm high (+150mm Legs) as standard.
Hardwearing colour co-ordinated 2mm thick durable ABS edging.
18mm adjustable shelf.
Solid, colour co-ordinated 8mm backs, with a 42mm service void behind.
Blum Clip Top Metal 110 degree door hinges with 3-way adjustment and soft close additionally available.
Fully adjustable 150mm legs for fitting on uneven floors.
Blum Tandembox A Design, twin walled metal sided drawer system with 16mm solid base and metal back incorporating full extension runners with integrated soft close dampers.
18mm MFC Blanking Panel, 500mm wide on all corner base units.
Concealed wall hanging brackets with 3-way adjustment on all wall units. Each pair of brackets can carry 70kgs and conforms to DIN68840. Supplied with wall hanging plates.
Blum 450mm & 500mm tandem on drawer packs.
Cornice/pelmet profile for Linwood Sage
Cornice/pelmet is available to buy in: Door Material.
Recommended material for plinth(s): Door Material.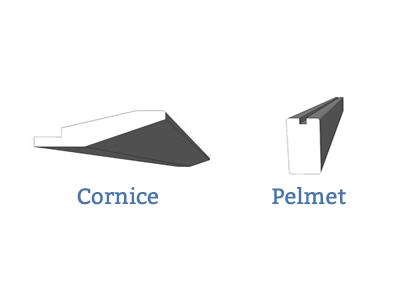 Customer reviews - Linwood Sage
My overall impression of the company and the kitchens was superb. From the help of Jake the sales guy to the excellent delivery of the products which were packed so well there was not one item damaged. We even found tea and biscuits for the kitchen fitters!!! The quality of the kitchen units and worktops was of a very high standard. All the workers involved in fitting the kitchen from the plumber, electrician and fitter were amazed at how everything was so highly organised and the quality so good.
I found diy kitchens on the internet when I had a quote for a similar kitchen from a well known kitchen company which came in at double the price and as I couldn't afford that I searched for the same product elsewhere.
Great quality workmanship, inserts top quality as well (draws, hinges, pull out inserts such as bins, etc.). Lovely solid heavy doors and units. Very impressed with the final product! Thanks DIY Kitchens!
Really pleased with the overall quality - solid oak doors with perfect match to panels, trims etc. The ability to have custom sized solutions at very competitive prices with quick delivery was a huge bonus, as there was no compromise with our design. And when a mistake was made, there was no excuse - just fantastic customer service to ensure that this was rectified as quickly as possible and with minimum inconvenience.

The whole rip-out/replacement took just 10 days and has been installed for 6 months now - everything is as tight and fresh as the 1st unveiling. I would 100% recommend DIY-Kitchens to anyone :-)

We heard about DIY-Kitchens from our fitter when I asked for an install price. The difference to the best Magnet was huge - much better - so we visited the DIY-Kitchen to see if there was a compromise. Absolutely not - the showroom gave huge choices of designs and features that I would not have known about.

The ordering process was easy and the staff helpful. We changed colour at the last minute when we could - this did not affect pricing or delivery - and the install was as easy as our excellent installer indicated. The Yorkshire tea and biscuits was a very nice touch.
Guess what - kitchen finished!! Please see the attached photos.
Just wanted to send over photos of our newly fitted kitchen purchased from yourselves.
The quality of the units, doors and hinges are better than any others we looked at by a long way. It looked marvelous when fitted.
We were originally buying the Malton painted, but when we came to order, the sale was on and we were able to go for the real wood painted Linwood for not much more money.

I chose DIY kitchens simply by online searches although once I had already settled on them, a friend independently recommended them which reassured me. I have subsequently recommended DIY Kitchens to a different friend and they have ordered a kitchen.

It's also good to hear the fitters who have fitted every kitchen brand you can think of, chatting to each other about the quality of the units. Actually the cabinets were so nice in oak finish, that I was sorry to cover them with end panels!

It is daunting at first to plan your own kitchen and I made a LOT of phonecalls to the help centre for advice as you don't want to order the wrong thing or leave anything out. Everybody was very helpful, they either answered my querie or found somebody who could.

Over all I am delighted with the whole experience from ordering right through to the delivery of a beautiful quality kitchen.