Specifications
Door specification
Finish: Grained Timber *
Material: Solid Timber Frame With Veneered Centre Panel
Thickness: 20mm
* Please note that newly painted Innova doors have a sheen that is 20% above their natural levels. This sheen reduces to it's natural matt finish over time.
---
Unit specification
18mm rigid kitchen, glue & dowel construction, colour co-ordinated both inside & out, 720mm high (+150mm Legs) as standard.
Hardwearing colour co-ordinated 2mm thick durable ABS edging.
18mm adjustable shelf.
Solid, colour co-ordinated 8mm backs, with a 42mm service void behind.
Blum Clip Top Metal 110 degree door hinges with 3-way adjustment and soft close additionally available.
Fully adjustable 150mm legs for fitting on uneven floors.
Blum Tandembox A Design, twin walled metal sided drawer system with 16mm solid base and metal back incorporating full extension runners with integrated soft close dampers.
18mm MFC Blanking Panel, 500mm wide on all corner base units.
Concealed wall hanging brackets with 3-way adjustment on all wall units. Each pair of brackets can carry 70kgs and conforms to DIN68840. Supplied with wall hanging plates.
Blum 450mm & 500mm tandem on drawer packs.
Cornice/pelmet profile for Harewood Lamp Room Grey
Cornice/pelmet is available to buy in: Door Material.
Recommended material for plinth(s): Door Material.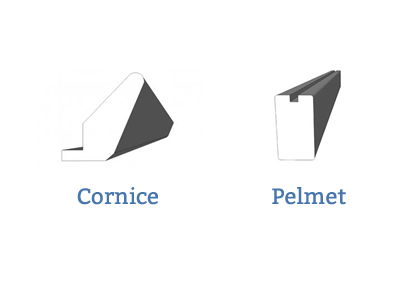 Customer reviews - Harewood Lamp Room Grey
I am pleased to share my fabulous new kitchen with you, photos attached.

The finished result is stunning and the cabinets are solid and beautiful. We are also very pleased with the sink and tap that we ordered from you. The whole kitchen went together so quickly, it really sped up the painful renovations. Would not hesitate to recommend or use again.
Very satisfied with quality of kitchen delivery was excellent kitchen all packaged well Two cupboard doors missing due to quality control but arrived 1 week later Would recommend this kitchen company very happy
My Harewood lamp room grey kitchen
Please find our Harewood Lamp Room Grey kitchen images attached. Upper cabinets are white. Everyone from the builder, electrician, glass installation people and plumber have taken your details as they were so impressed by the quality. Thank you.
Anna from Hertfordshire talks to DIY Kitchens about her new Innova Harewood Lamp Room Grey kitchen that she purchased from us.
(Harewood Lamp Room Grey and F&B Off Black) Good quality units, excellent customer support, very competitive pricing and a bit of fun along the way.'

Following a new kitchen extension and some 'issues' with the build we needed to re-visit our proposed new kitchen project.

We had the ridiculous quotes from some prestige kitchen companies and also visited numerous local manufacturers and the main DIY chain stores.

Several conversations with your very helpful pre-sales staff, a lot of playing using your planning tools convinced us to pursue what we wanted with DIY – and we are pleased we did.

We did make a couple of visits to your showroom to assess your units and colours in 'real life'. Staff were most helpful and we even got an impromptu tour of the manufacturing facility.

Finally we ordered and although found the website ordering a bit cumbersome when repeating the same unit it all went without a hitch and the total price was very acceptable.

We did have a few issues as we had requested a specific F&B colour for some of the units and there was some confusion over the supply of a solid vs glazed door of a particular size. This was picked up by your customer support/post sales staff who contacted us and helped to resolve without issue.

We were kept informed of progress throughout your manufacturing and delivery process which was great. Your delivery team were brilliant – they were 15 minutes (yes minutes) early and were very efficient on getting the units into our premises even in the dark and the rain.

The packaging was very good – (wish I had shares in card and bubble wrap) – although there were a couple of small manufacturing marks on two units. Mentioned this to your customer support (who had called us to check all was OK) and they sent out replacements – no question.

Your customer support ticketing system works very well although might seem a little alien to those not used to that sort of system.However, it works well, questions were resolved promptly and accurately.So we are impressed with the company, now onto the kitchen…

The fitting was actually quite enjoyable and went together well and easily. Units all fitted as we had planned although we subsequently did order some additional shelves and brackets once it was all in place.

Absolutely no issue with any of the units although as this is all 'diy' there were a few concerns when fitting appliances and even though you are 'on your own' your customer support were always able to offer advice.

Continually 'showing off' the new kitchen to the extent that friends are now re-fitting their own and are,( if have not already done so), going to use DIY-Kitchens.

Been in 6 months now and still very pleases we used DIY-Kitchens, If I had another house I would be using you again and looking forward to fitting it.
Overall impression of the kitchen: Very good.
We had a few high street kitchen retailers round for quotes for our new kitchen and were shocked at the various quotes we received.

So after a quick search on the internet we found DIY kitchens, and after reading the amazing reviews on trust pilot we decided to make the leap and order online. We were a bit worried about what items to order but after a couple of telephone calls it was very straight forward.Delivery was quick and on time.

Our carpenter noted that this was one of the best made kitchens he has installed and even told us that he was going to use DIY kitchens in his house.

All in all delighted with our kitchen - We used DIY kitchens for the worktop as well, ice chips quartz- (from order to installation was approx 2 weeks and the installers were great)

Thank you for a professional service and a great product