Specifications
Door specification
Finish: Smooth Painted *
Material: Laquered MDF
Thickness: 22mm
* Please note that newly painted Innova doors have a sheen that is 20% above their natural levels. This sheen reduces to it's natural matt finish over time.
---
Unit specification
18mm rigid kitchen, glue & dowel construction, colour co-ordinated both inside & out, 720mm high (+150mm Legs) as standard.
Hardwearing colour co-ordinated 2mm thick durable ABS edging.
18mm adjustable shelf.
Solid, colour co-ordinated 8mm backs, with a 42mm service void behind.
Blum Clip Top Metal 110 degree door hinges with 3-way adjustment and soft close additionally available.
Fully adjustable 150mm legs for fitting on uneven floors.
Blum Tandembox A Design, twin walled metal sided drawer system with 16mm solid base and metal back incorporating full extension runners with integrated soft close dampers.
18mm MFC Blanking Panel, 500mm wide on all corner base units.
Concealed wall hanging brackets with 3-way adjustment on all wall units. Each pair of brackets can carry 70kgs and conforms to DIN68840. Supplied with wall hanging plates.
Blum 450mm & 500mm tandem on drawer packs.
Cornice/pelmet profile for Luca Carbon
Cornice/pelmet is available to buy in: Door material only.
Recommended material for plinth(s): Door Material.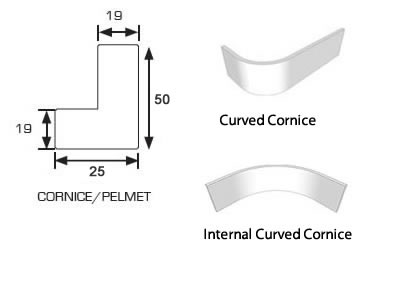 Customer reviews - Luca Carbon
I am really pleased with my choice of LUCA MATT - CARBON for base and CASHMERE for wall units, the backsplash, and worktop LAMBRATE laminate.

Great price and value. Lovely quality kitchen. Excellent support from the team to help me to plan the kitchen myself. I felt I was able to ask any questions via email (even obvious stuff I just needed reassurance about).

Due to the wide range of sizes and styles I was able to get the most from my small kitchen, which was important to me.

The door sample service is really useful too. Everything seemed really intuitive and easy to understand.
Only the second time Iíve attempted to fit a kitchen (first was from B&Q 12 years ago), the things that impressed me were the thickness of the back boards of the cupboards, the sturdiness of the legs and the quality of the painted door finish, compared to the B&Q cabinets which are more expensive and donít come ready assembled, which saves so much time, I couldnít believe I had it finished within a week.

Everyone thatís seen it is impressed, and I got so many brownie points from the missus.
Great quality kitchen at a great price. All units and worktops finished to a high quality. Customer service was also really helpful when we needed them.
I'm attaching an image of the final kitchen!
Sorry this has taken so long - it took a while to finish the kitchen off but here are some photos of the kitchen that you can use.
Dear DIY kitchens, Please see our completed 29m2 newly built extension, which is now my beautiful kitchen dinner now.

My husband and I designed, choose the units and put it together, without a carpenter, designer, architect or anyone's help. So im very proud of our finished look.

Unfortunately our table with chairs are not here yet but it will be a grey modern concrete affect table with grey, green and yellow chairs.

You will see the marine aquarium is not finish yet but again all the frame built in to your unit by us to keep the few tones of weight. The tank is 3m long.

My dishwasher is an open door assist and it was my best choice ever. Just push the door in and it is opens now the kids putting the dishes away as they cant get enough of if and it is not breaking my nails when i try to open it due to handles door.

Ps I'm a Nurse and Richard is a Warehouse Manager, so we are not in the building trade, hence i'm so proud of us!
Recently, I received my order. Now apart from my misunderstanding of delivery dates, ordering from your company was a pleasure, i speak as a fully qualified carpenter and joiner with over 30 years in the trade when i say the quality of your doors and cabinets is amazing. i do not know of any other kitchen provider that provides as much range depth in cabinets and doors or colour scheme. without your company i would not have hit the budget set for my own kitchen. nor would it look like a designer kitchen...

My dad has over 50 years experience in the building trades and even he was impressed and said he would use you next time he does a kitchen. He was most impressed that everything we ordered was delivered in one go. he says no kitchen companies he has worked with in 50 years has managed that with him. so high praise...

And, many thanks for the Yorkshire Tea and the biscuits, a nice touch.
Here are my pictures of our finished kitchen. I am so happy with my kitchen I have raved about your company to anyone who will listen to me! Service and quality was excellent! If I do another renovation I know where I will be coming - there is no alternative.