Specifications
Door specification
Finish: Textured Painted *
Material: Foil Wrap MDF
Thickness: 22mm
* Please note that newly painted Innova doors have a sheen that is 20% above their natural levels. This sheen reduces to it's natural matt finish over time.
---
Unit specification
18mm rigid kitchen, glue & dowel construction, colour co-ordinated both inside & out, 720mm high (+150mm Legs) as standard.
Hardwearing colour co-ordinated 2mm thick durable ABS edging.
18mm adjustable shelf.
Solid, colour co-ordinated 8mm backs, with a 42mm service void behind.
Blum Clip Top Metal 110 degree door hinges with 3-way adjustment and soft close additionally available.
Fully adjustable 150mm legs for fitting on uneven floors.
Blum Tandembox A Design, twin walled metal sided drawer system with 16mm solid base and metal back incorporating full extension runners with integrated soft close dampers.
18mm MFC Blanking Panel, 500mm wide on all corner base units.
Concealed wall hanging brackets with 3-way adjustment on all wall units. Each pair of brackets can carry 70kgs and conforms to DIN68840. Supplied with wall hanging plates.
Blum 450mm & 500mm tandem on drawer packs.
Cornice/pelmet profile for Malton Graphite
Cornice/pelmet is available to buy in: Door material only.
Recommended material for plinth(s): Door Material.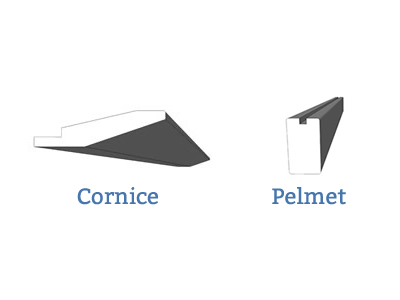 Customer reviews - Malton Graphite
Absolutely delighted with the kitchen we got from you. Extremely helpful guy in the showroom, great quality goods ( even our installer commented) and no other kitchen retailer could get near the price.

I love the laminate top along the wall too ( was a compromise for the marble as this was out of our budget but looks fab!) Units came ready assembled which saved us so much time and money.

We would highly recommend to others and the showroom definitely worth a visit to help with final selections.

Thanks so much x
Malton painted pictures (Manor House Grey)
I am delighted with my new kitchen, I was particularly attracted by the range of colours available in not only doors and worktops but also carcasses. The quality of construction exceeded my expectations Everything I needed was delivered at the promised time and date except for two handles which was due to my miss-counting.

My joiner/fitter says it was the best units he had ever fitted. I will be back in 20 years (or perhaps 30) if it needs replacing.

I chose DIY Kitchens after trolling through dozens of websites over several days.
Pictures of my malton painted kitchen.
I thought i would send you some photo?s of my completed kitchen project. It was constructed using your cabinets, doors, and various joinery elements.

I found your website after doing a search following a visit to a local kitchen supply & install company that offered the Second Nature Range. I searched online and found your website with very competitive prices on the Second Nature Range.

The units were very easy to work with, my father has been a time served joiner for 50 years (apprentice from leaving school), so he completed all the work bringing together all the various units and appliances to my exact designs. I work in interior design, designing restaurants and coffee bars then visualising them in 3D for the client to sign off before work commences so I had a full set of 3D visualisations to work towards.

The final completed project is quite close to the computer generated images. This was in part down to the detailed descriptions and technical specs available on your website which allows the kitchen to be designed and dimensioned in great detail.

The design was created to a high specification, as i am physically disabled and have limited mobility (not quite confined to a wheelchair around the house) the kitchen is designed to make everything as accessible as possible. With this in mind, there are no high wall cupboards, all base units are either pull-outs or drawers, there?s a boiling tap to save using a kettle, the dishwasher is a drawer type to make it easier to load. The ovens and fridge freezers are at waist height.

There are 2 sinks to make it easier to use one for pots & pans during / after cooking, and have another one free for food prep etc? (it saves constantly moving dishes around). There is ample bench space and the units are not too far apart which makes walking around them easier.

I have attached a lot of photo?s as well as a few of the original 3D designs. Please feel free to use whichever ones you wish.
I got my kitchen last October and it looks fabulous. I designed it myself as interest in interior design, bought the cooper handles separately etc. The quality is great.
I absolutely love my new kitchen – the build quality of the units is so much better than others we have seen – we went for soft close option and love it – no more slamming doors! And the worktops we chose compliment the Graphite Grey units work excellently – I know I am very biased but my kitchen is by far the best of any that I have seen.

Heard about DIY kitchens from a few of your happy customers from before bit dubious at first as it seemed too good to be true the prices were around 1/3rd cheaper if not more of the cheapest kitchen from stores that were on sale!
I have fitted a lot of kitchens in my time but diy kitchens supply a far superior product for a fraction of the price. Well impressed.