Specifications
Door specification
Finish: Smooth Painted *
Material: Painted MDF
Thickness: 19mm
* Please note that newly painted Innova doors have a sheen that is 20% above their natural levels. This sheen reduces to it's natural matt finish over time.
---
Unit specification
18mm rigid kitchen, glue & dowel construction, colour co-ordinated both inside & out, 720mm high (+150mm Legs) as standard.
Hardwearing colour co-ordinated 2mm thick durable ABS edging.
18mm adjustable shelf.
Solid, colour co-ordinated 8mm backs, with a 42mm service void behind.
Blum Clip Top Metal 110 degree door hinges with 3-way adjustment and soft close additionally available.
Fully adjustable 150mm legs for fitting on uneven floors.
Blum Tandembox A Design, twin walled metal sided drawer system with 16mm solid base and metal back incorporating full extension runners with integrated soft close dampers.
18mm MFC Blanking Panel, 500mm wide on all corner base units.
Concealed wall hanging brackets with 3-way adjustment on all wall units. Each pair of brackets can carry 70kgs and conforms to DIN68840. Supplied with wall hanging plates.
Blum 450mm & 500mm tandem on drawer packs.
Cornice/pelmet profile for Carrera White
Cornice/pelmet is available to buy in: Door Material.
Recommended material for plinth(s): Door Material.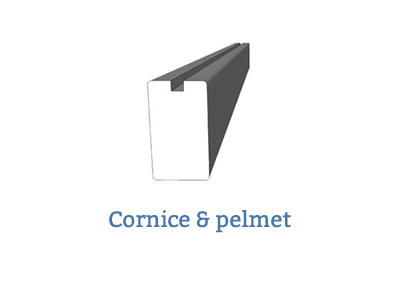 Customer reviews - Carrera White
This is an absolutely top quality kitchen and I will use you again if I ever need another kitchen. Having investigated the whole marketplace I could not help but think there must be a better quality as well as cheaper alternative for people who don't want to be 'sold' a kitchen by one of the big high street names with their inflated prices.

After a search online DIY-Kitchens were often recommended by architects who had them in their own homes. The fact that the units came fully assembled rather than flat packed was a big plus for me as well as the fact that you sell Duropal worktops which is the brand that I wanted in any case. I wanted a modern and minimal kitchen but without a gloss finish as I think matt looks better and the Carrera fitted the bill exactly. The fitter was pleased that all the extras such as plinth clips were included and I was pleased to see some touch up paint included (along with the tea and biscuits!) which will keep these units looking great for years to come.

Many thanks for the kitchen and your assistance when I called a few times to check dimensions.
We have been very please with our DIY kitchen. It was delivered on time by two friendly delivery men. All items were well labelled. The units have a good quality feel and the overall image of the kitchen is a lot more expensive than it cost. We have recommended DIY to other friends.
We heard about DIY Kitchens from neighbours who had used you.
Pictures of my Carrera kitchen.
I was very pleased with the quality of the kitchen we ordered. It was very sturdy and finished better than ones we saw on the high street. The range of base units available was vast and let me customise our kitchen design to be exactly what we wanted, and it was very good value. Both before and after sales service was friendly and helpful, and the delivery drivers were great too. I'll be recommending DIY Kitchens to friends and family in the future.
We are really delighted with our new kitchen. We kept it simple and white and after much deliberation chose the Blanco Zeus Extreme Silestone for our counter tops, which is more expensive than some, but gives a lovely clean, crisp finish. Customer service before and after was excellent, and the whole kitchen seemed extremely good value for money. We particularly love the pan drawers and the two undercounter cupboards with pull-out wire baskets, which are really good quality, very robust and glide effortlessly in and out.

We fitted the kitchen ourselves and so were able to adapt things a little as we went - we added plinth drawers, having ordered some extra drawer fronts, and we added an internal drawer in the space above the bins in the pull out bin cupboard which has worked really well - perhaps that could be a design feature DIY kitchens could incorporate in the future.

We also changed the doors on the top cupboards of the towers. We got rid of the fillers and just had bigger doors instead, and made them so that they opened to the side rather than opening upwards. Not only did this give us more usable cupboard space but it also prevented the doors crashing against the ceiling every time we opened them, and then needing a chair to close them because we couldn't reach them - that did seem to be a bit of a flaw in their design!

The one big mistake in our design was not thinking carefully enough about which way the cupboard doors should open, we were able to change a couple but not all, so really think through how your kitchen will work. We feel we've got a really modern, quality kitchen for considerably less than the other mid-range kitchens we investigated - and the quality is noticeably higher than most of those we were quoted for. We had never heard of DIY kitchens until a chance conversation, but now recommend them highly to anyone thinking about changing their kitchen.