Specifications
Door specification
Finish: Grained Timber *
Material: Solid Timber Frame With Veneered Centre Panel
Thickness: 20mm
* Please note that newly painted Innova doors have a sheen that is 20% above their natural levels. This sheen reduces to it's natural matt finish over time.
---
Unit specification
18mm rigid kitchen, glue & dowel construction, colour co-ordinated both inside & out, 720mm high (+150mm Legs) as standard.
Hardwearing colour co-ordinated 2mm thick durable ABS edging.
18mm adjustable shelf.
Solid, colour co-ordinated 8mm backs, with a 42mm service void behind.
Blum Clip Top Metal 110 degree door hinges with 3-way adjustment and soft close additionally available.
Fully adjustable 150mm legs for fitting on uneven floors.
Blum Tandembox A Design, twin walled metal sided drawer system with 16mm solid base and metal back incorporating full extension runners with integrated soft close dampers.
18mm MFC Blanking Panel, 500mm wide on all corner base units.
Concealed wall hanging brackets with 3-way adjustment on all wall units. Each pair of brackets can carry 70kgs and conforms to DIN68840. Supplied with wall hanging plates.
Blum 450mm & 500mm tandem on drawer packs.
Cornice/pelmet profile for Harewood Alabaster
Cornice/pelmet is available to buy in: Door Material.
Recommended material for plinth(s): Door Material.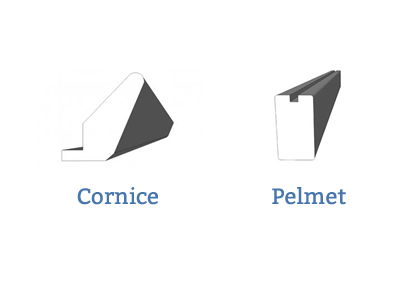 Customer reviews - Harewood Alabaster
Really love my kitchen, it's very function and everything fits together perfectly.
I friend of mine recommended you as she has a kitchen then you supplied to him.
We ordered a kitchen through DIY-Kitchens.com who proved to be very good.
My overall impression of the kitchen is one of premium quality, but at a much lower than premium price.

I installed it myself and it was easy due to the pre-built units, adjustable legs and supplied joining screws/bolts.

The drawer runners and door hinges are also of premium quality enabling adjustment of the fronts in all directions for a perfect fit!

I would highly recommend DIY kitchens to anyone!
I heard about DIY Kitchens by an internet search
Great kitchen. Amazing value for money. Wife happy as can be!
Hi we are thrilled with our new kitchen which was completed Christmas week! My kitchen is from the Harewood range in Alabaster. The appliances are mostly AEG. I found the whole experience with Diy kitchens a pleasure in what can be a stressful time (choosing a new kitchen) your staff were very helpful in advising and a couple of visits to the showroom were so worthwhile.
Here are some pictures of my Harewood Kitchen.
Pictures of my completed kitchen
Pictures of my Harewood Alabaster kitchen.

I bought the lights from John Lewis and the large tiles are from Tile and Stone Medway.
We?re absolutely delighted with our new kitchen. It?s the real hub of the house ? I can?t keep my husband out now!

We heard about DIY kitchens online, and when mentioning them to friends and family we got great feedback.
We chose an in-frame kitchen (Harewood Painted Alabaster and Grey) as we live in a character country house and wanted it to be in keeping.

The kitchen has lots of character of its own (stone wall, vaulted ceiling, beams) so wanted to keep it clean and neutral with mainly Harewood alabaster. I added some units in grey which I think work really well as break up the alabaster.

I wanted tall units rather than lots of wall units to help keep it as uncluttered looking as possible (a hard task in our household!).

I also chose one lone unit in Harewood Oak as we have oak beams and an oak table so this helped bring it together.

My favourite parts of the kitchen (apart from the quality) is the pull out larder, pull out bin, large pan drawers and that nearly all the cupboard handles go horizontally (which helps it look less cluttered, more stream lined and appeases me immensely!)

We used a grey quartz for the work top.

I have since recommended you to several people. My sister has since placed an order and I am ordering Luca Gloss Dove Grey for our rental apartment in London. I also think that will look fabulous.

We are very pleased with our kitchen and I hope you enjoy the photos! And as it happened, I really enjoying designing the layout and learning about end panels, corner posts and magic corner spacing!
Graham from Devon talks to DIY Kitchens about his new Innova Harewood Alabaster/Oak kitchen that he purchased.
(Harewood Alabaster & Cornflower Blue) Joanna from Surrey talks to DIY Kitchens about her new Innova Harewood Alabaster kitchen that she purchased from us.
My completed Harewood Alabaster kitchen.
I have now attached three pictures of the hand painted cupboards - which look really good.
Please find attached some picture of our new kitchen,

We're incredibly happy with the build quality and also the finish, we had quotes from other companies for similar units and we were quoted approx. £25k for completed kitchen, our Kitchens DIY kitchen was half the price with no compromise on the quality, this included the appliances and also the cost of the wall and floor tiles which we sourced online. Managed to get a butchers block from Next in the sale which matched perfectly and also had some built in seating made which we painted to match, kitchen looks amazing and we are absolutely over the moon with it.
Marie from Chatham talks to DIY Kitchens about her new Innova Harewood Alabaster & Grey Painted inframe kitchen that she purchased from us.