Specifications
Door specification
Finish: Painted Timber *
Material: Solid Timber Frame With Veneered Centre Panel
Thickness: 20mm
* Please note that newly painted Innova doors have a sheen that is 20% above their natural levels. This sheen reduces to it's natural matt finish over time.
---
Unit specification
18mm rigid kitchen, glue & dowel construction, colour co-ordinated both inside & out, 720mm high (+150mm Legs) as standard.
Hardwearing colour co-ordinated 2mm thick durable ABS edging.
18mm adjustable shelf.
Solid, colour co-ordinated 8mm backs, with a 42mm service void behind.
Blum Clip Top Metal 110 degree door hinges with 3-way adjustment and soft close additionally available.
Fully adjustable 150mm legs for fitting on uneven floors.
Blum Tandembox A Design, twin walled metal sided drawer system with 16mm solid base and metal back incorporating full extension runners with integrated soft close dampers.
18mm MFC Blanking Panel, 500mm wide on all corner base units.
Concealed wall hanging brackets with 3-way adjustment on all wall units. Each pair of brackets can carry 70kgs and conforms to DIN68840. Supplied with wall hanging plates.
Blum 450mm & 500mm tandem on drawer packs.
Cornice/pelmet profile for Harewood Bespoke
Cornice/pelmet is available to buy in: Door Material.
Recommended material for plinth(s): Door Material.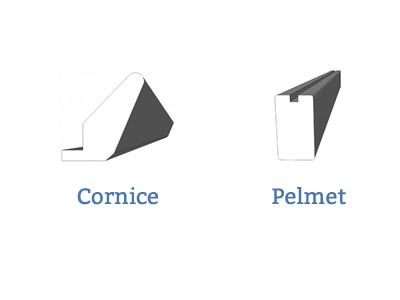 Customer reviews - Harewood Bespoke
Just a quick email to say a big thank you for all the help and support you have provided in enabling us to achieve our dream kitchen. It's been a long process for us having suffered build problems at the beginning of our kitchen extension but now the build is complete it looks simply stunning.

I have attached before and after photographs for your use on your website if you so wish and I wouldn't hesitate to recommend DIY Kitchens to other people and have already done so!

The kitchen we bought was the Harewood Light Grey for the main walls and a bespoke colour for the island. The quartz which we purchased through DIY Kitchens was the Blanco Stellar and may I add the company who supplied the quartz also provided an excellent and efficient service.
Dear Diy Kitchens, these pictures are for your my kitchens section, to say thanks. We are very impressed with the quality of the kitchen and after 6 months of family use it is holding up well. No chips in the paint or issues with the doors or carcasses.

I am very please with the soft close draws, and high sides for the pan draws which are a great feature.

The ability to specify custom colours was a great bonus.

I have attached several photos, no cute pet unfortunately. (The rabbits are not going on the worktop!)
The inspiration for our kitchen colour scheme was the environment around our 13th century cottage.

Being in Wales there is a lot of slate and the woodland surrounding us so we opted for a two tone look to compliment the oak wall cupboards we already had. We love it and think it looks stunning. Our fitter was so impressed with the quality of the build he took your details to order his kitchen and we were recommended by our son who had one of your kitchens and is just about to order another.

If I ever need another kitchen I will definitely be buying it from you again.
Angela from Ripley talks to DIY Kitchens about her new Innova Harewood bespoke painted kitchen that she purchased from us.
Custom painted inframe kitchen
Please find attached some pics of our new Harewood kitchen. I hope you can use them. I found the real kitchens section of the website very helpful.

I wasnít very confident about planning my new kitchen so I hired an independent kitchen designer. He had designed a couple of diy kitchens for other customers and was able to reassure me about the quality. He measured up and created the plan on software so that I could get several views of the kitchen and created a list for me to place my order!

The kitchen was going into a new room and I wanted proper plans for our builders to get all the electrics and waste etc in the right place. Having been through the process I probably could have done it myself quite easily but for the price of a cupboard I think it was worth the peace of mind.

Iím very pleased with the finished results it looks good and works well.

Worktop: Silestone eternal statuario. Handles: hafele mulberry

Bruno the cat enjoys the filtered water tap!
Great Quality solid units, great value too! Exactly what I ordered and delivered early too. Nice that it all comes put together, get the impression that the kitchen is going to last a very long time. thumbs up team.
Completed kitchen pictures
Please find attached pictures of the new kitchen in our new house which I have just built. The kitchen has taken me some time to install but we werenít in a hurry.

We heard about DIY Kitchens through a search of the internet and visited the showroom a couple of times. We were very impressed by what we saw on our visits hence our order.

As a property developer building 2 or 3 properties a year, I have dealt with several kitchen companies both good and poor and was, therefore, somewhat nervous about what we were ordering. However, the design/order process was all good and we have been very pleased with the quality of the product and the service we received. Indeed I will very likely return to DIY Kitchens for my current development project.
Completed kitchen pictures.
I am sharing with you some photos of my AMAZING new kitchen in our new extension.

We didnít think that we could afford our dream kitchen on such a tight budget and DIY kitchens has made it possible. The colour match meant we could create our own island from an upcycled dresser.

We live in the Islay of Islay and had the kitchen delivered to a mainland courier before being brought over. A friend also on Islay has one of your kitchens and recommended you.

The quality is excellent and we feel very lucky to have such a stunning kitchen. Our dog Mossy loves it too.
Donna from Tadcaster talks to DIY Kitchens about her new Innova Harewood bespoke painted inframe kitchen that she purchased from us.