Specifications
Door specification
Finish: Painted Timber *
Material: Solid Timber Frame With Veneered Centre Panel
Thickness: 20mm
* Please note that newly painted Innova doors have a sheen that is 20% above their natural levels. This sheen reduces to it's natural matt finish over time.
---
Unit specification
18mm rigid kitchen, glue & dowel construction, colour co-ordinated both inside & out, 720mm high (+150mm Legs) as standard.
Hardwearing colour co-ordinated 2mm thick durable ABS edging.
18mm adjustable shelf.
Solid, colour co-ordinated 8mm backs, with a 42mm service void behind.
Blum Clip Top Metal 110 degree door hinges with 3-way adjustment and soft close additionally available.
Fully adjustable 150mm legs for fitting on uneven floors.
Blum Tandembox A Design, twin walled metal sided drawer system with 16mm solid base and metal back incorporating full extension runners with integrated soft close dampers.
18mm MFC Blanking Panel, 500mm wide on all corner base units.
Concealed wall hanging brackets with 3-way adjustment on all wall units. Each pair of brackets can carry 70kgs and conforms to DIN68840. Supplied with wall hanging plates.
Blum 450mm & 500mm tandem on drawer packs.
Cornice/pelmet profile for Linwood Dakar
Cornice/pelmet is available to buy in: Door Material.
Recommended material for plinth(s): Door Material.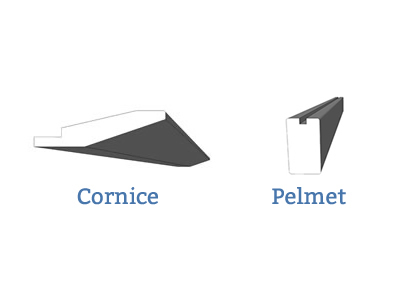 Customer reviews - Linwood Dakar
We are extremely please with every aspect of the new kitchen, from the friendly assistance at the splendid showroom, the ease of ordering, the promptness of dealing with a query and the timely delivery.

The overall quality is really high and with the units being pre-assembled, they were an absolute doddle to install. With the exception of enlisting the help of a local kitchen fitter to assist with the worktops (primarily due to the weight), the whole kitchen was fitted single handed by myself.

I would strongly recommend visiting the showroom - it helped us tremendously, even causing us to make a change as fundamental as the unit type. All the fittings for the swing-outs and slide-outs are superb quality and work faultlessly.
We initially discovered DIY Kitchens via a Google search and we would wholeheartedly recommend them to any prospective new customer.
The quality of this kitchen was very good and easy to order and install. Have been recommending to others.
We did a lot of research before deciding where to buy our kitchen. Despite access to a Howdens trade account, we chose Diy-Kitchens based on positive reviews, feel of the company from the web site and choice of units available.

We actually visited the showroom in Yorkshire, but didn't need to. The quality of the units and painted oak doors is at least as good, if not better than all the other major suppliers.

The Blum hardware, colour matched units and availability of angle cupboards (which we used extensively to maximise the open feel of quite a narrow kitchen) sealed the decision.

Everything arrived well packaged on the day promised and the delivery driver was very helpful. Installation was straightforward and touch up paint and friendly telephone support were a bonus. Most importantly, we are delighted with the finished kitchen which looks great and feels more expensive than it was.
Here are our photos of our kitchen!

We were absolutely amazed with the quality of the kitchen and the prices that came with it. There are so many colours and cupboard sizes/styles to choose from. We extended the cupboards into our dining area to keep the theme going and it makes such a beautiful living space.

We were told about DIY kitchens from a friend who had used yourselves before.

Attached are our photos including one with our staffie Shadow having a nose!! You can also see in the third photo a dog bowl stand my husband made out of an end panel
We stumbled across DIY Kitchens online after scouring the high street manufacturers and finding them lacking in quality. After reviewing the customer comments, we visited the Pontefract showroom and weren't disappointed (if anyone's in doubt about the quality and choice, I'd highly recommend a visit - we were there about four hours and were amazed at the choice, options, and knowledgeable and friendly staff). We liked what we saw so much (especially the chance to put different worktop, cupboard and floor samples together in one place, and the fact that everything comes fully assembled for less than the price of a decent high street retailer's flat pack kitchen) that we decided to order through the company (we had help in designing ours from a few high street retailers...).

The DIY Kitchens staff were great throughout - the kitchen arrived exactly when they said it would, and the quality is brilliant; our carpenter managed to get it all installed in a single weekend without any hitches, apart from the dog getting in the way! We started with a 1960s kitchen on moving in, and now have a 21st century beauty. Cannot recommend this company enough!
Hi though I would send you pictures of the transformation of our kitchen extension. We love the kitchen itís amazing and was at an affordable price I think it looks more expensive that it actual was so itís a bonus!
First of all let me say that we are in love with our new kitchen! After a bit of googling we came across DIY kitchens and they had the best prices I could find and Iím somewhat of a bargain hunter.

The units are such fantastic quality and they come ready assembled which is a brilliant, it saves you so much time and they come glued so they are even stronger. The finish is fantastic, far better than I ever imagined it would be.

The customer service was flawless. The ladies in the office couldnít do enough to help us when we needed an extra unit. I even visited the warehouse to collect an item and they were so friendly and helpful, all busy making kitchens to order.

Overall a fantastic experience I recommend DIY Kithens to everyone that visits!
Here are some pictures of my kitchen.
Here are photos of our basement utility room.