Specifications
Door specification
Finish: Painted Timber *
Material: Solid Timber Frame With Veneered Centre Panel
Thickness: 20mm
* Please note that newly painted Innova doors have a sheen that is 20% above their natural levels. This sheen reduces to it's natural matt finish over time.
---
Unit specification
18mm rigid kitchen, glue & dowel construction, colour co-ordinated both inside & out, 720mm high (+150mm Legs) as standard.
Hardwearing colour co-ordinated 2mm thick durable ABS edging.
18mm adjustable shelf.
Solid, colour co-ordinated 8mm backs, with a 42mm service void behind.
Blum Clip Top Metal 110 degree door hinges with 3-way adjustment and soft close additionally available.
Fully adjustable 150mm legs for fitting on uneven floors.
Blum Tandembox A Design, twin walled metal sided drawer system with 16mm solid base and metal back incorporating full extension runners with integrated soft close dampers.
18mm MFC Blanking Panel, 500mm wide on all corner base units.
Concealed wall hanging brackets with 3-way adjustment on all wall units. Each pair of brackets can carry 70kgs and conforms to DIN68840. Supplied with wall hanging plates.
Blum 450mm & 500mm tandem on drawer packs.
Cornice/pelmet profile for Linwood Dove Grey
Cornice/pelmet is available to buy in: Door Material.
Recommended material for plinth(s): Door Material.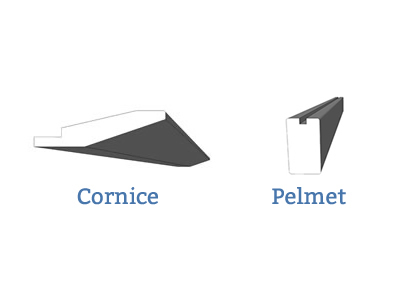 Customer reviews - Linwood Dove Grey
Our overall impression of the kitchen we installed was that the units were very sturdy, well assembled and the finish on the doors were excellent. I had a comment from a friend who regularly installs kitchens and said that unlike other competitors in the market, the carcass of the units were thicker and stronger than the majority he had seen.

We thought a lovely touch was when we received our delivery there was a box of tea bags and biscuits included: I also appreciated the fact that during the planning process your customer service and staff who I interacted with were very knowledgable and helped me to make my mind up, and there was no "hard sell" during the process. I will be recommending your kitchens to others without doubt.

I have included in one of my pictures Magnus, one of our cats who has taken to perching on a stool in the kitchen ever since installation!
Loving our new kitchen from DIY Kitchens.
We couldn't be happier with it. Everything has a place, we can finally store everything away with no clutter! The units are solid and great quality - the doors are thick and all the internal components are solid - our previous kitchen had bendy shelves and there's none of that now! The pan drawers particularly are really sturdy and make it super easy to access all our pans and crockery.

I found the planning process less difficult than I thought it would be, and the team were really helpful (and patient!) with all my questions.

We've had nothing but compliments on it since it was installed and lots of people have asked where we got it from!
Loving my new kitchen from DIY kitchens. The doors look and feel really really good, handles are good quality and half the price of most. Also had solid oak worktops from them which I am really pleased with.

I had originally ordered a kitchen from another well known supplier the week before but had read quite a lot of bad review's on the Which? website and that is where I heard about DIY kitchens, so we went to the showroom, the staff were very helpful and the choice was amazing! So glad we went.
Here's some pictures of our newly fitted kitchen from you. Have recommended to friends.
I think the kitchen is superb. The builders who put the kitchen in commented that in the 10 years that they have been fitted kitchens, there is only one that's been better - and that was a german kitchen which cost over £20k!

I spent £4k on a kitchen that looks 3 times the price, and the build quality is truly brilliant. Was a bit dubious about the reviews, so went up to the showroom in person to order - and it was so simple and the guys there helped me loads in getting all the right bits in.

It does take a bit more effort than popping down to your local kitchen showroom, but for the price saving (over £3k compared to a local retailer!) and the better quality - its a no brainer. I have recommended DIY Kitchens to a fair few friends already, and my builder said he would be recommending these kitchens solely going forward.
We absolutely love the kitchen. The quality of the units and worktops are fantastic. The price is not a reflection of the quality but that of a very good kitchen at an affordable price.

We did our research and had quotes from some of DIY kitchens competitors and had one quote that came back double for a much less spec kitchen.

Ordering was easy, we did use the DIY Kitchens online planner, which helped. Delivery was when specified and when a part was missing they organised a re delivery quickly.

The sink, over mantle and cooker are my favourite parts. Everyone comments on how amazing it looks and I would recommend their kitchens and service again.
Good quality sturdy cabinets and doors. Hinges and fittings feel high quality too and work smoothly. Easy to assemble (we fitted most of it ourselves!). The island is from elsewhere though.
We were recommended a visit to DIY kitchens from many sources - so your reputation precedes you !

We were not disappointed, your kitchen displays are second to none, as is the build quality and finish of your units. So we were sold from the outset.

All the staff have been very friendly and helpful both over the phone and also Harriet who helped us when placing the order. Now that I have completed all the construction we are extremely pleased with the end product.
So happy with our kitchen from diy kitchens. The quality is fabulous and the service in store was amazing.

So pleased with it, the builder couldn't believe all the kitchen we got for our money.
I am a happy customer and would like to share with you some pictures of my new kitchen. Thank you so much for the excellent customer service!
Here are some photos of my kitchen in the hope you can use some of them.