Specifications
Door specification
Finish: Painted Timber *
Material: Solid Timber Frame With Veneered Centre Panel
Thickness: 20mm
* Please note that newly painted Innova doors have a sheen that is 20% above their natural levels. This sheen reduces to it's natural matt finish over time.
---
Unit specification
18mm rigid kitchen, glue & dowel construction, colour co-ordinated both inside & out, 720mm high (+150mm Legs) as standard.
Hardwearing colour co-ordinated 2mm thick durable ABS edging.
18mm adjustable shelf.
Solid, colour co-ordinated 8mm backs, with a 42mm service void behind.
Blum Clip Top Metal 110 degree door hinges with 3-way adjustment and soft close additionally available.
Fully adjustable 150mm legs for fitting on uneven floors.
Blum Tandembox A Design, twin walled metal sided drawer system with 16mm solid base and metal back incorporating full extension runners with integrated soft close dampers.
18mm MFC Blanking Panel, 500mm wide on all corner base units.
Concealed wall hanging brackets with 3-way adjustment on all wall units. Each pair of brackets can carry 70kgs and conforms to DIN68840. Supplied with wall hanging plates.
Blum 450mm & 500mm tandem on drawer packs.
Cornice/pelmet profile for Linwood Vanilla
Cornice/pelmet is available to buy in: Door Material.
Recommended material for plinth(s): Door Material.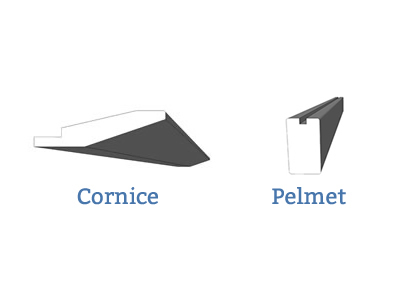 Customer reviews - Linwood Vanilla
Here are some photos of our lovely new kitchen.

You may remember I was your 'nightmare' customer! I had to keep changing the order as I measured up myself and not being well experienced in kitchen installation, got it wrong. My son-in-law - John Baird, who also ordered his kitchen from you and recommended you to me was advising me over the phone and also put the kitchen in for us when it arrived.

As you can see it all fitted in really well.

The units are Linwood Painted and we love the country style.

We are really impressed with the quality and also your customer service. The lady I spoke to (on numerous occasions!) was so friendly and patient with me. Also we enjoyed the tea and bikkies you sent with the delivery.

Thank you so much.
Here are some before, during & after pictures. I have done all the work myself, took me bit longer than expected but I am really pleased with the end result of my Linwood Vanilla Units & Oak Block Worktop.
I have attached two pictures of my kitchen.
We and our builder were really impressed by the quality of the doors and the units and the end product looks great.
I am delighted to send you photos of my Linwood Vanilla and Sage Green kitchen. I had set my heart on having an overmantle and struggled to find a kitchen company that could supply one. I came across DIY kitchens whilst browsing online and I'm so glad I found you !

Although I live in Norfolk I made the trip to the showroom twice, once to choose the kitchen and then again to confirm final details. I definitely recommend visiting, so refreshing to find the showroom staff were not hard selling bonus hunters! Brian helped us on both visits, he might remember me as I came with my dad who's also called Brian!

From initial contact to delivery every single thing was totally professional, much better quality than Wren, B&Q etc and I'm unable to find fault at all which is very unusual nowadays.

The only mistake we made was ordering a laminate worktop to go with curved ended base units. We really struggled to get a carpenter who could cut the curves accurately and wish we had known that it was such an issue. The edging strip just doesn't sit well with a curved edge worktop so avoid this, as it's meant that in the very near future I'm going to have to replace all the worktop with solid oak.

I'm very happy to recommend DIY kitchens and hope you like my kitchen!
Please see attached photos of our kitchen.
The new build is finally finished, cleaned and the kitchen photographed.
Here are the pics of our kitchen. I heard about DIY kitchens through Google.