Specifications
Door specification
Finish: Smooth Painted *
Material: Laquered MDF
Thickness: 19mm
* Please note that newly painted Innova doors have a sheen that is 20% above their natural levels. This sheen reduces to it's natural matt finish over time.
---
Unit specification
18mm rigid kitchen, glue & dowel construction, colour co-ordinated both inside & out, 720mm high (+150mm Legs) as standard.
Hardwearing colour co-ordinated 2mm thick durable ABS edging.
18mm adjustable shelf.
Solid, colour co-ordinated 8mm backs, with a 42mm service void behind.
Blum Clip Top Metal 110 degree door hinges with 3-way adjustment and soft close additionally available.
Fully adjustable 150mm legs for fitting on uneven floors.
Blum Tandembox A Design, twin walled metal sided drawer system with 16mm solid base and metal back incorporating full extension runners with integrated soft close dampers.
18mm MFC Blanking Panel, 500mm wide on all corner base units.
Concealed wall hanging brackets with 3-way adjustment on all wall units. Each pair of brackets can carry 70kgs and conforms to DIN68840. Supplied with wall hanging plates.
Blum 450mm & 500mm tandem on drawer packs.
Cornice/pelmet profile for Stanbury Alabaster
Cornice/pelmet is available to buy in: Door material only.
Recommended material for plinth(s): Door Material.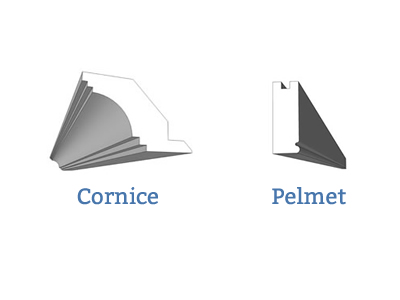 Customer reviews - Stanbury Alabaster
I've attached some photos - as you can see it's a small kitchen in a holiday cottage! I am delighted with it though and my guests seem to be happy with it too.
Here are some photos of our lovely new kitchen. We are extremely pleased with the quality and value of the units and we will definitely recommend that friends and family use DIY Kitchens in the future in order to save a huge amount of money for a better quality kitchen! The cupboards and units are solid and feel very well made and the oak worktops are simply amazing.

We treated ours with Tung Oil and they came up a treat.

We found DIY kitchens online when searching for an alternative to the standard kitchen suppliers which we were less than impressed with. We are very glad that we did.
I love my DIY Kitchen!! After reading rave reviews on Mumsnet, it sounded like they were a great company and I wasn't disappointed. The range of styles, colours, prices and cupboard configurations was excellent and placing the order was straight forward enough. When I'd missed a few things, I phoned customer service and they were super helpful. They also helped me work out how I could hide my washing machine and tumble dryer :-) The quality of the kitchen is superb and my builder really appreciated the tea bags and biscuits which came with the delivery!!!
We love our kitchen - using units to make a fitted cupboard around the fridge freezer is our absolute favourite!

We had seen a DIY kitchen in our son and daughter-in-laws house which looked fab and was amazed at the quality for the price
I came across DIY kitchens when I spent a lot of time researching the most appropriate kitchen to buy. My budget was fairly small and needed to be a self-install. I could find nothing but glowing reports about DIY Kitchens with not a single person saying they weren't happy.

After reading about how well-built and what good quality the kitchens are I came to visit your showrooms. I brought my father along with me (a retired joiner) to look at the quality and fitting aspect and my daughter for help with the design. We were all incredibly impressed and my father was surprised at how well made the units are and he was especially impressed by the 5mm cupboard backs.

My daughter thought the styles were impressive and she helped me choose the colour scheme. I went for a duropal worktop in block walnut which we saw in the showroom. It is really thick worktop and looks very expensive. It is so easy to clean and maintain and looks amazing. I'm thrilled with the units and the handles.

The whole kitchen looks better than I could have imagined. DIY Kitchens has made my dream of having a beautiful new kitchen come true and all for less than £3,000. Thank you DIY Kitchens.