Description
With Shelf
Height :720mm x Width: 800mm
Measuring Dimension : Width : 930mm x depth : 630mm
Important please note
We now supply all our kitchen units with doors/drawers fitted as standard.
Your units will arrive fully rigid with all doors/drawer fronts pre-fitted (this is now included in the price of our units.
No additional fittings costs will be charged at the checkout phase.
Don't forget the required service void.
When using a 800mm corner unit, you need to add on 130mm for a service void.
The space that you need to factor into your kitchen plan is 930mm. This will ensure you are left with 70mm for the necessary corner post.
If you need more information, click here to read an article on this.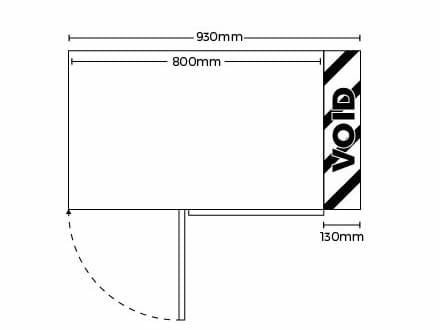 Technical Image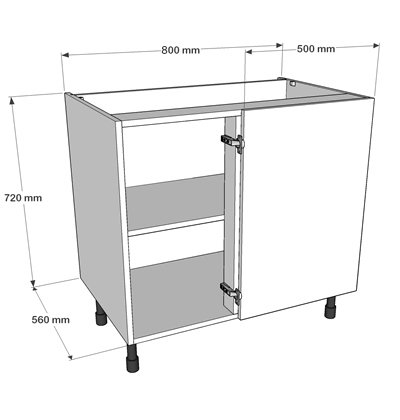 Found a lower price? We'll match it!
If you find any like for like products cheaper elsewhere we will match it!
Price matching will hopefully be beneficial to both yourself and to us in the case of kitchen units for example they will be delivered all in one delivery and we will be able to check that you have the correct unit / appliance door configurations.
Please note: This is at our discretion dependent on retailer.
Complete kitchen delivery from only £75.00
We offer 3 levels of delivery for complete kitchens. We also have a delivery option if you require extras that were forgotten off your original order.
All units on new orders will be provided fully rigid, assembled using glue and dowel construction techniques and with doors and drawer fronts factory fitted.
Please note: There is a minimum order value for complete kitchen orders, which is £750.00 inc VAT.