Kitchen worktops
When planning your new kitchen, one thing that requires a little consideration is the type of kitchen worktop that you are going to use to finish off the kitchen.

Below you will see all the kitchen worktop ranges that we have available. If you have spent most of your budget on the kitchen units they you can opt for a cheaper laminate worktop, or if budget is not a consideration then you can go all out and choose an opulent natural stone granite kitchen worktop instead.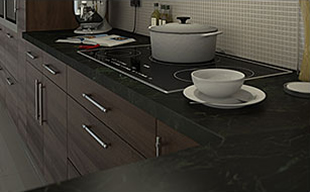 Laminate kitchen worktops
Laminate worktops are extremely popular and won't cost you a fortune. We have many great styles to choose from and some laminate worktops even look like the more expensive solid wood and granite.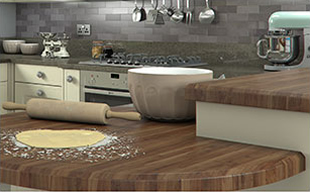 Solid wood kitchen worktops
Solid wood worktops give a great finish to a kitchen and can help give it that natural feel. Although not the cheapest worktop available, our choice of 6 solid wood worktops will give you plenty of choice.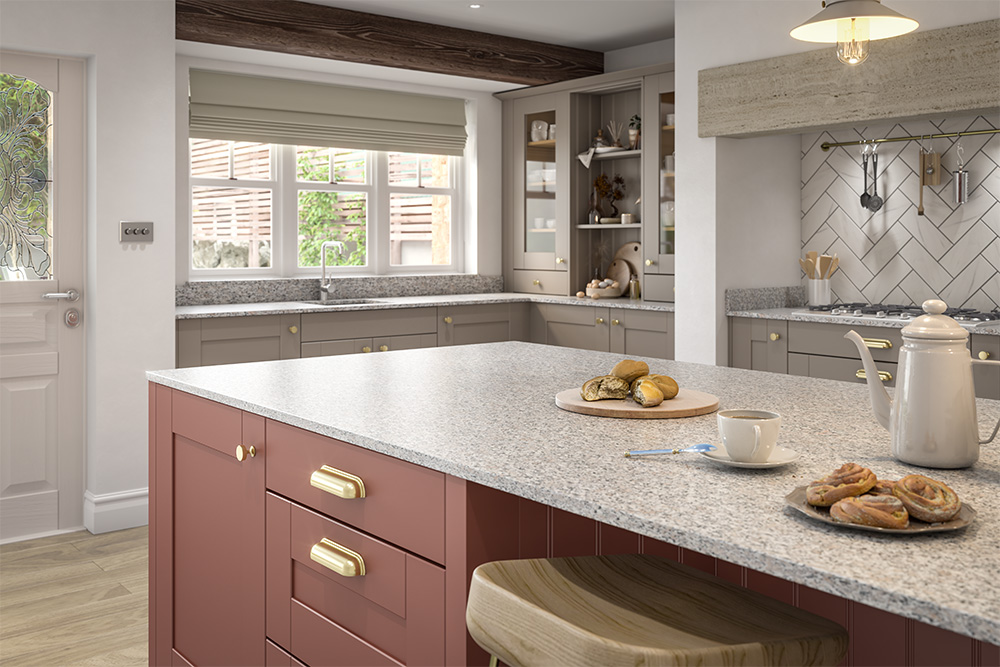 Granite kitchen worktops
Granite worktops are the ultimate in kitchen work surfaces and give a high quality look and feel to a kitchen. Granite is quarried straight from the mountainside where it has laid for millions of years!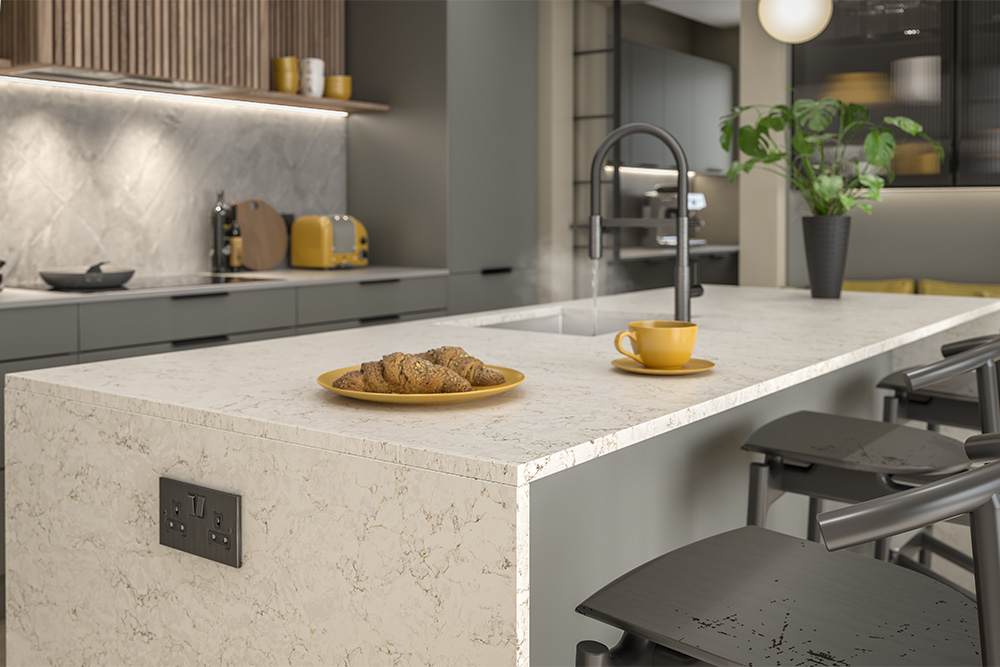 Quartz kitchen worktops
Quartz worktops like their granite cousins give a refined & polished look to any kitchen. It has a very sophisticated appearance and consist of no less than 90% inorganic materials, mainly quartz and silicone.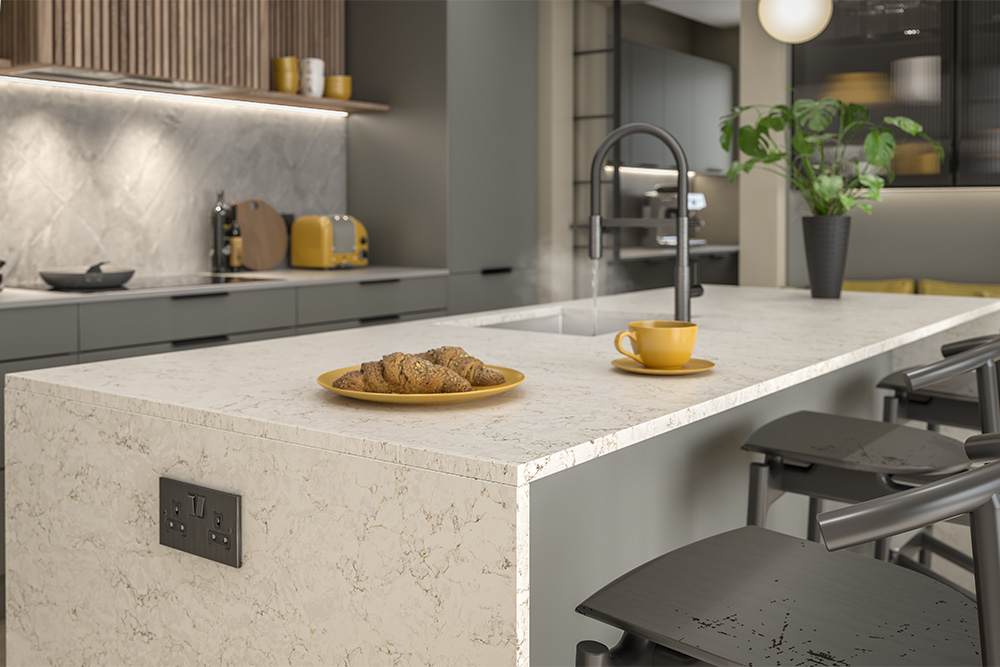 Dekton kitchen worktops
The revolutionary product Dekton imagines a new concept in the world of design and architecture. Made by sophisticated raw materials used in the glass, porcelanic and quartz surfaces production.